The work of art:
Empyreal Warrior Series (Book One: Reminiscence)
Where she creates:
The genre that gets to claim her:
In her own words, This book is about:
Reminiscence (EWSBK1) is about a teenage girl who just thinks that her life is normal … but
wow, is she wrong … She's actually this natural born heroine, but just doesn't know it yet!
She's missing pieces to her memory, which obvious throws a wrench in remembering anything
remotely important or cool, right? Then suddenly, some of those missing pieces start to slide
back into place … and that's when things get interesting!
Her muse let's her know where to go:
I usually do a lot of jotting … and then some sitting and writing or typing … when I get into my zone,
Has she ever written anything and thought; " The world
has got to see this!" ?
Yes … my current novel & the sequel is even better …
Does she have an editor and Cover Designer or does she
do this herself?
The majority of the work, I do myself … though, I have had to break away from that a little bit for
professional reasons … there's nothing like an extra pair of eyes to catch all of your horrendous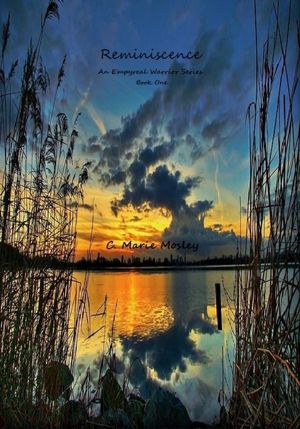 Whose book did she read that made her suddenly know
that if she didn't do this for the rest of her life then she
would never be happy.
Is there anything she finds particularly challenging in
her writing?
Writing, for me, is not challenging, exactly … it comes second nature, almost as easy as breathing
… the challenge itself is always there, though, and it continues to push me forward daily.
Does she write her characters or do they write
themselves through her?
They totally write themselves… they speak through me even when I'm without pen and paper …
Does she ever write herself into the characters?
Sometimes, I guess … I write some things, later realizing that they are similar likes or dislikes … and
certain mannerisms come through my characters, that if you know me very well, you can definitely
see it. Do I do it intentionally … No! The characters made me do it … *smiles*
Is writing her full time job or is she "Keeping her day
job"? So to speak.
I love to write … it is my passion! But I still really enjoy my 'day job' …Would I like for writing
to become my full-time job one day? Of course … but for now, I'm content dabbling in both
worlds … but who's to say what the future holds …
If she could go back in time and meet one famous person
or legend in history, who would it be?
I could be so profound and pick some Great Leader or Queen, I could even go as far as to choose
someone in Literature, like Jane Austen (which would be fabulous!), but I'm thinking of going total
school-girl and choosing Elvis Presley… Oh, yes … I said it! And meant it! *smiles gleefully*
What in her mind makes this book stand out from all
those millions in it's genre?
The characters in the Empyreal Warrior Series are so relatable. They have real, raw emotions
that come through the pages. The words paint such a picture for the reader that they feel as
though
they've
already seen the movie version…very picturesque writing.
In the world of Indie, marketing is very difficult,
especially if you don't have the funds to pay for it. Has
she found a great free way to market her work that she
think other Indies will benefit from?
I wish that I could say that I have found the miracle marketing strategy … but the truth is, I am brand
new to this game, like many others … but I have found that a great way to push your work is to just
get your work out there and get your words heard …ifpeople start reading and liking your work,
they will tell others. The literary world is pretty great that way … everyone loves to share! *smiles*
Links to find C. Marie Mosley
Links to purchase her book: